Drama Tots Help Stay 'n' Players Learn All About Me
30 Sep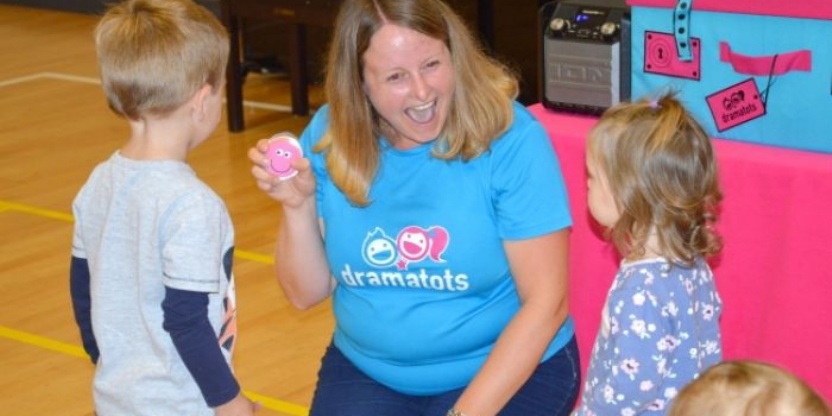 On Wednesday 25 September Little Crackers Stay 'n' Players enjoyed a visit from Drama Tots.
Sam took the little ones on a learning journey through imaginative play. The session was based on the theme, 'All About Me'. Bodies were wiggling and hands were waving as Stay 'n' Players learnt how our expressions can show how we feel. There was plenty of amazing bubble popping and the children used ribbon rings to locate different body parts. The session finished with fun using silk scarves to demonstrate the importance of keeping nice and clean.
The session was just one from a regular programme of visiting activities at our Stay 'n' Play toddler group that runs every Wednesday morning from 10.00am to 11.30am at Little Crackers during term-time.
On Wednesday 9 October we will be welcoming Zumbini, make sure you don't miss their toe-tapping and sing-a-long fun!
To find out more about what Drama Tots offer, you can contact Sam via email on sam@dramatots.co.uk