Stay 'n' Play Starts The New Year With Some Roaring Fun!
02 Jan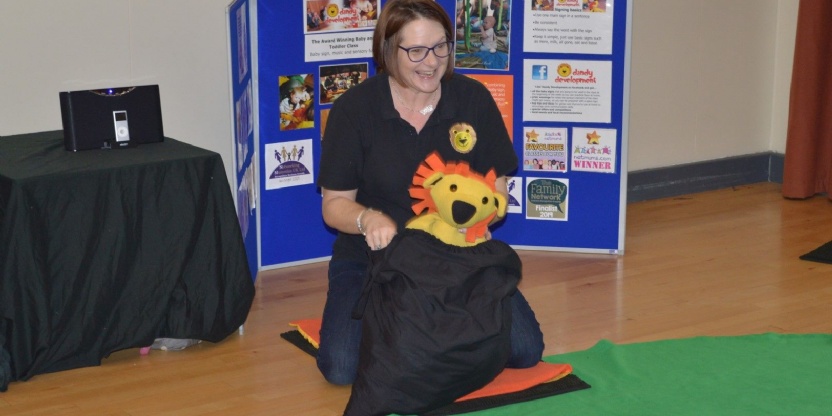 Stay 'n' Play were delighted to welcome Nikki, from Dandy Development, to their first session back after the Christmas holidays.
All eyes were on Nikki as she engaged the children with the Hello Song and introduced Dandy the Lion! Little ones were then led on a jungle journey as they explored the rainforest canopy through the use of a parachute, before ending the session with the ever popular bubble machine!
Dandy Development is an award winning baby and toddler development class that combines baby sign, music and sensory fun to develop language and communication skills, listening skills, social and emotional skills, confidence and co-ordination. To find out more please visit http://www.dandydevelopment.co.uk/
The visit from Dandy Development is part of a programme of visiting activities at our friendly Stay 'n' Play toddler group. To find out more about our upcoming activities, please visit www.littlecrackers.co.uk/stay-n-play
The next themed activity will be on Wednesday 5 February when we are all in for some sporting fun with Go4Goals Football.