Nursery Nativity – Away In A Manger
09 Dec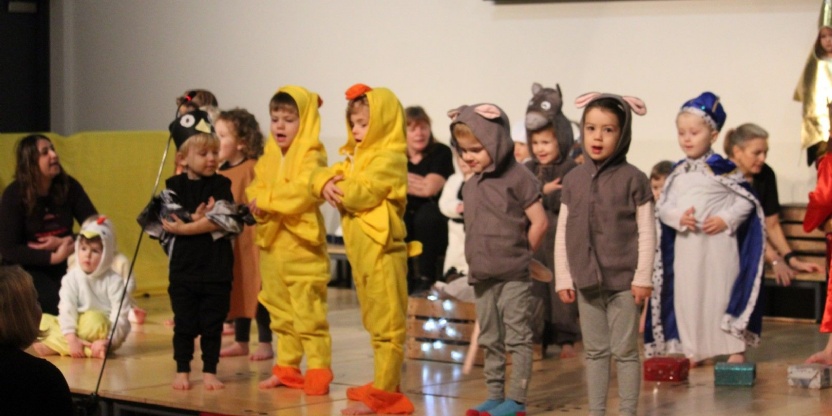 The title of Little Crackers' Nativity this year was Away In A Manger and it told the story of Maurice the mule and his very special manger.
The performance took place on Tuesday morning and it was wonderful to have parents back in school to watch. A lot of hard work had gone into the rehearsals, learning the songs, memorising the lines, sorting out costumes, scenery and planning the production, and what a spectacle it proved to be. The children enthusiastically (for the most part) sang and those with lines delivered them with panache. 'There's a baby in my manger, it's amazing,' said Maurice the mule, and so it was.
Performing on stage to a large audience of excited parents takes more than a little courage, but our Nursery animals, stable folk, star, shepherds, wise men and Mary and Joseph were all magnificent.
Nursery Manager, Clare Bird said, "The children loved the singing and acting, and they all did so well. We did have a few wobbles but this type of activity really helps the children gain confidence. I am very proud of them all. They were amazing."