Nursery Learning
The emphasis is very much on learning through play, underpinned by proven educational practice. Activities in the nursery rooms change regularly to give a wide range of experiences to suit every type of learner. Nursery numbers are limited so that each child gets plenty of attention from our friendly and experienced staff.
Foundation Stage Curriculum
The Early Years Foundation Stage, which is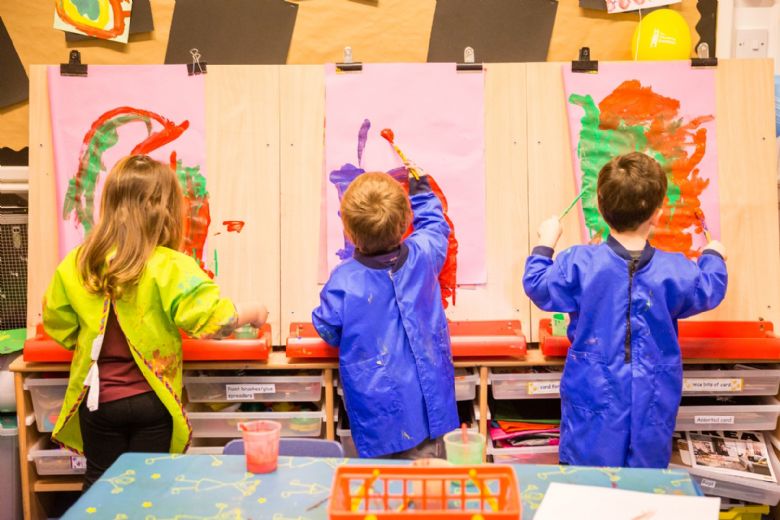 statutory in all schools, is the first part of the National Curriculum focusing on the distinct needs of children aged from birth to the end of the Reception year in primary school.
The philosophy underpinning the Early Years Foundation Stage is that play is vital.
The environment created at Little Crackers Nursery enables children to play and learn whilst having fun with adults who understand and care about them.
The Early Years Foundation Stage is organised into seven broad areas of learning:
Communication and language

Physical development

Personal, social and emotional development

Literacy

Mathematics

Understanding the world

Expressive arts and design
Learning and play through the areas is taught using topics, which incorporate all aspects.
During the Early Years each individual child is learning through high quality play which is tailored specifically to them, so they develop at their own pace, having fun, making friends and learning as they play. They become confident and secure children, who, when the time comes, are better prepared for school and are able to reach their full potential.
Our children also benefit from trying new activities at an early age including Music, Drama, PE and Games, Forest School and French lessons, all taught by specialist teachers.
Key workers and assessment of children's progress
All of the staff work with all of the children, but each child will have a key worker who will get to know them particularly well, monitor their progress and feed back regularly to you.
This key worker will pull together the staff observations and photos and you will receive regular electronic photographic updates of your child's progress and experiences.