Stay 'n' Players Made The Most Of Little Earthlings' Monkey Puzzle Moves
18 Jan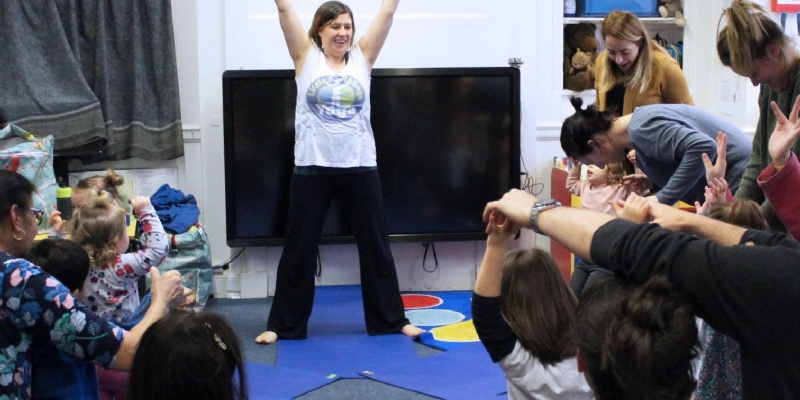 On Wednesday 16 January Little Crackers Stay 'n' Players enjoyed a visit from Little Earthlings Yoga.
Julia, from Little Earthlings, led the Stay 'n' Players on a journey of movement and stretching to the popular children's tale Monkey Puzzle. Everyone enjoyed joining in with the actions for the different animals and playing with the colourful silk scarves. All the children and grown-ups had plenty of fun trying out all the different interactive moves.
The session was just one from a regular programme of visiting activities at Stay 'n' Play, Little Crackers' toddler group that runs every Wednesday morning from 10.00am to 11.30am during term-time.
The next visiting activity will take place on Wednesday 6 February when Stay 'n' Play will welcome Amber's Language, Music and Play. A musical French class combining simple songs, sign-language and sensory play.
To find out more about what Little Earthlings Yoga offer, you can contact Julia via email on littleearthlingsyoga@hotmail.com or visit her Facebook page.