Warwickshire Police Help Little Crackers Learn
21 Mar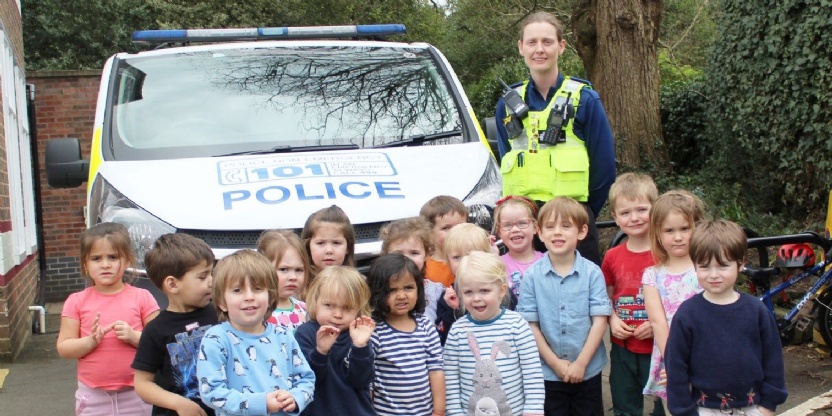 Little Crackers Nursery was delighted to welcome PCSO Lithgow and PC Holt into school on Tuesday 19 March.
The nursery children have been learning all about people who help us, and the visitors were a great way to bring the topic to life.
Our special guests explained to the children that police officers are there to help people as well as to catch the bad guys. They told the children all about the uniforms they wear, the equipment they use and the vehicles they drive.
After their short talk, the children all got the chance to dress up in police uniforms and high visibility jackets before taking a short trip out to see the Police van. Everyone enjoyed climbing inside; some of the children even found themselves locked in the cells in the back.
It was all great educational fun – a huge thank you to Warwickshire Police.