Taking Registrations Now
11 Dec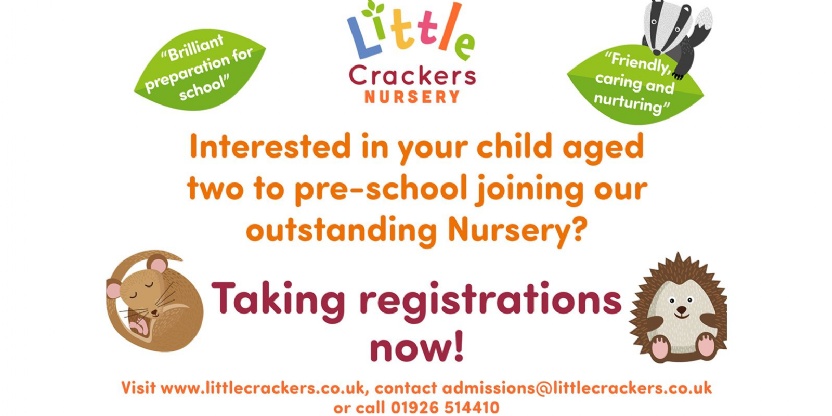 At Little Crackers we believe that it's never too early to start on an exciting journey into learning, that's why we've carefully designed our nursery as an environment where children can experiment, create, explore and learn.
In our natural look nursery rooms and outdoor areas we offer flexible sessions with an emphasis on learning through play. Children can also explore the wonders of nature in our very own wood.
Carefully structured for age two to pre-school and guided by our qualified Early Years Teachers, it's the perfect choice for your child's first steps into education.
Rated 'outstanding', we are open 51 weeks a year, with year-round and term-time only places available.
We are taking registrations for 2021 entry now. To find out more please visit the website or contact our Admissions Secretary Jenny Vaughan on 01926 544410 or email admissions@littlecrackers.co.uk.