Paint And Glaze Returns To Stay 'n' Play
22 Nov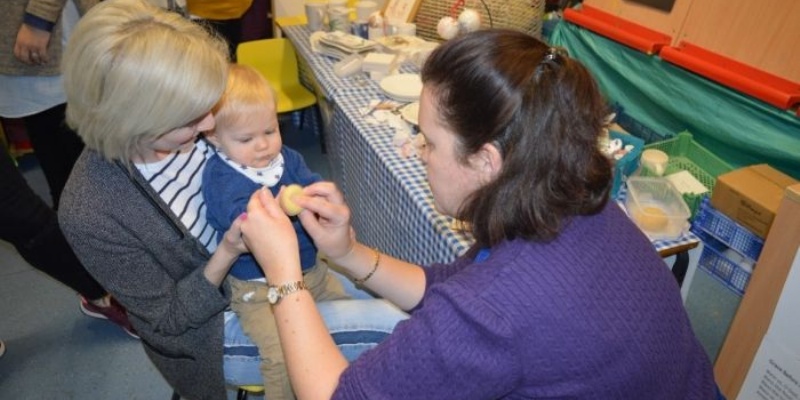 Fingers and toes were transformed into magical festive gifts at our Little Crackers Stay 'n' Play session this week.
Emma from Rugby based Paint and Glaze created some wonderful Christmas gifts with hand and footprints. Over 20 families joined us for the session and Crackley pupils came out of Reception and Year 2 to make a decoration with their siblings at Stay 'n' Play.
The visit from Paint and Glaze is part of a programme of visiting activities at the group for under-fours which runs every Wednesday in term time at Little Crackers Nursery from 10.00am to 11.30am.
To find out about our upcoming Stay 'n' Play activities, please visit: www.littlecrackers.co.uk/stay-n-play