Proud Parents Watch Delightedly As Pre-Schoolers Graduate From Little Crackers Nursery
05 Jul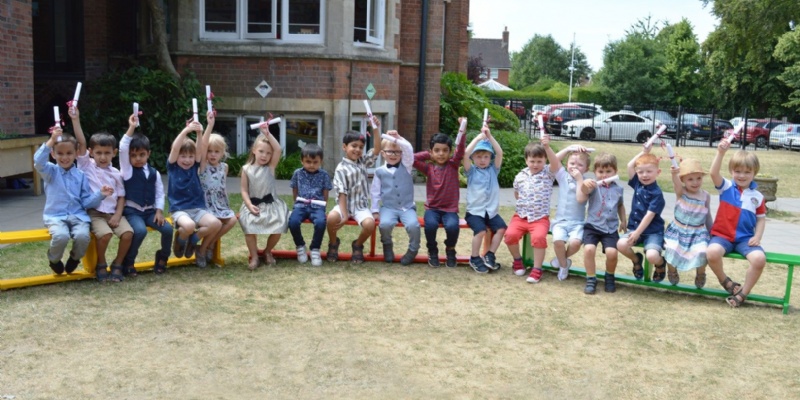 Proud parents watched on delightedly this week as 17 pre-schoolers graduated from Little Crackers Nursery. Nursery staff had organised the special 'Graduation Ceremony' to celebrate the pre-school group 'moving on' to big school. The ceremony took place on Wednesday 4 July, with the younger nursery children, the nursery staff, Assistant Head, Susan Glen-Roots and Headmaster, Rob Duigan, joining with the pre-school parents to watch the proceedings.
The children had made their own invitations for parents and had practised three special songs to perform. They sang their hearts out making everyone smile as they performed in the beautiful sunshine, accompanied by Director of Music, Susan Olden, on piano. The last song 'Good Luck, Good Bye' brought tears to everyone's eyes.
The children were then presented with a little scroll by Nursery Manager, Clare Bird, to mark their time at Little Crackers Nursery. Before enjoying some celebratory cake.
Mrs Bird commented, "The graduation was a wonderful occasion that reminded us all of the good times we have had this year. We are all sorry to see this fantastic group of children move on, but we wave goodbye with a smile, and plenty of good wishes for exciting times in Reception."