Nursery Enjoy A Fantastic First Forest School Session
16 Sep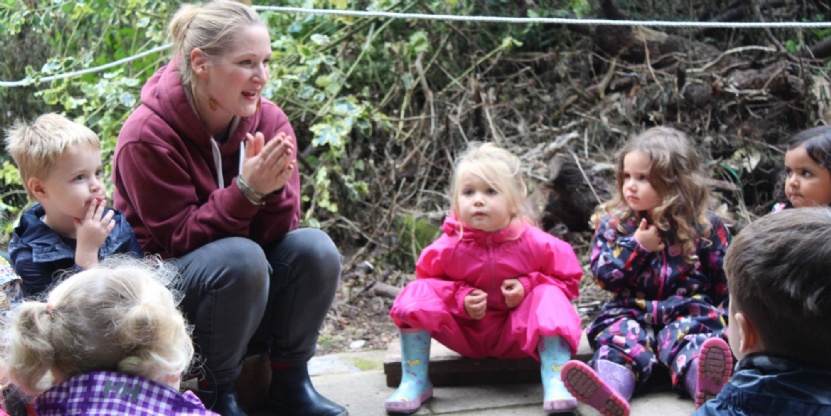 Little Crackers Nursery children enjoyed a first, fantastic Forest School session when they visited Crackley's very own wood on Thursday 12 September.
Learning outside in the fresh air using the natural resources available in the wood and free to follow their own curiosity, the children explored the mud kitchen, clambered through the shrubbery and made their very own dens.
Their beaming smiles and enthusiastic participation showed that all of the children had a whole lot of Forest School fun. Run by specialist Forest school practitioner, Verity Clark, Forest School will now be a much-anticipated regular feature in the nursery curriculum.

The land at the back of the school where the wood is situated had become overgrown and inaccessible over the years and is being cleared in a phased programme of work. The first phase has been completed and gives children at the school and nursery access to a wonderful new environment for their learning.
Comments Susan Glen-Roots, Assistant Head for Early Years and Key Stage 1, "We're delighted that our nursery children now have more opportunity to take their learning outdoors and explore the wonders of the natural world. We know this will reap fantastic rewards in terms of self-confidence, imagination and physical development."