Round of Applause For The Dinosaurs, And Nick Cope Of Course!
30 Sep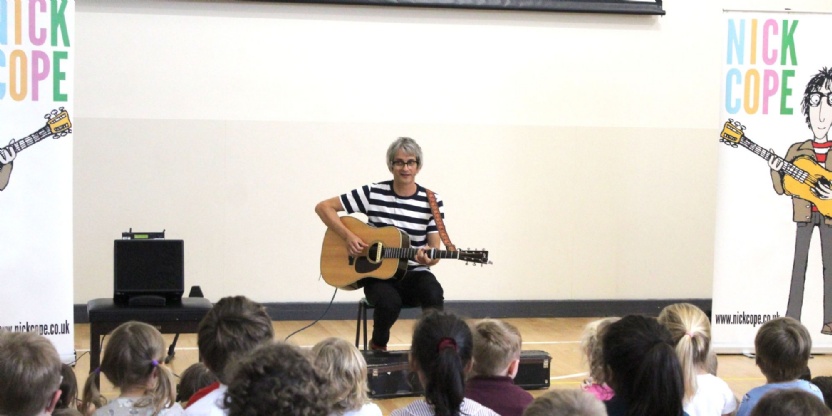 Crackley Hall was excited to welcome back, children's songwriter and performer, Nick Cope, who visited the school on Tuesday 24 September.
Nick treated Nursery, Reception and Junior 1 children to his own brand of acoustic folk-rock, with a special performance of his most popular songs.
Nick, who gets the inspiration for his creative renditions from the children themselves, was at his best and had everyone, including teachers, up and moving with fingers, ears, mouths and bodies engaged. He treated the children to favourites such as Grow, Grow, Grow, The Polar Bear And The Honey Bee, Ralph Is A Rusty Robot, Have You Heard About Hugh, Round of Applause For The Dinosaurs and the unique, but very popular, The Baby's Done A Poo.
The children had a great time singing and dancing along enthusiastically, especially when Nick got the glasses and guitars out so everyone could join in with his special songs.
Director of Music, Susan Olden, who had organised the show said, "Nick clearly enjoyed performing for the children, and they responded very well and joined in readily with his catchy songs and music."
Our thanks to Nick for entertaining us all so well.