Nursery Children Captivated By The Grandad Stories
05 Mar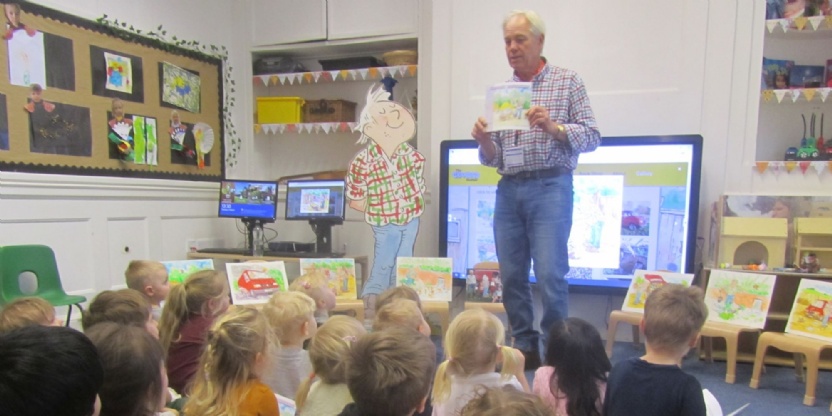 Children at Little Crackers Nursery were delighted to meet children's author John Carter when he visited the school on Tuesday 3 March.
John visited the nursery to talk about his books, The Grandad Stories, a series of lovely rhyming picture books that are particularly suitable for young children. The nursery children were all fascinated to find out that the stories were inspired by John's very own relationship with his own grandchildren.
The Grandad Stories are all beautifully illustrated and John brought along some of the original paintings used for the illustrations in his books to show the children how the drawings help the stories come alive. So far John has written three Grandad stories, Grandad's Wheelbarrow, Grandad's Fish-pond and Grandad's Red Van but he promised there were more to come.
It was fantastic to have John visit the nursery to talk to the children. His new stories are delightful and really engaged the imagination of the nursery children.
Nursery Teacher, Lisa O'Carroll-Bailey, said, "John's stories were magical, you could see the children hanging on to his every word; you could have heard a pin drop. It was just wonderful to have him visit!"
More information on John's books can be found on his website at https://thegrandadstories.co.uk.