Spotlight On Outdoor Learning
16 Oct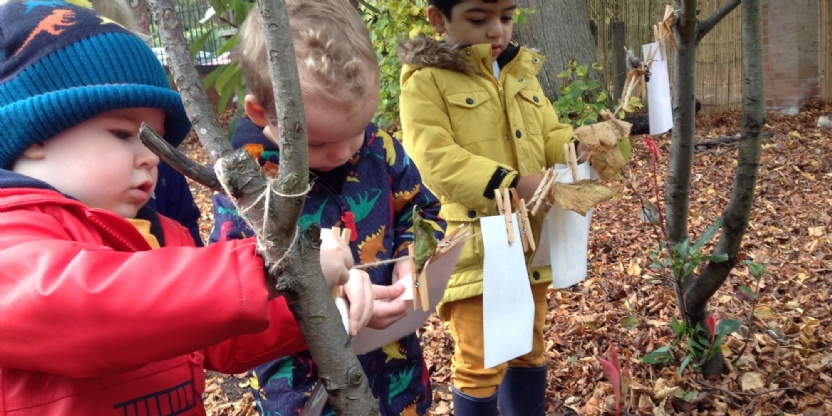 This week the spotlight is on outdoor learning here at Little Crackers Nursery.
With the Autumn leaves falling all around us, we have loved being outside in the fresh crisp air and using the big tools to dig for wonderful wriggly worms. We created a super sailing ship from our brilliant building blocks and all enjoyed making a washing line collection of leaves, twigs and feathers. It's all great fun and develops our fine and gross motor skills too!
We can't wait to get cracking in our coats and wellies, playing and learning in our outdoor environment here at Little Crackers Nursery!