Spotlight On Early Writing Skills
30 Nov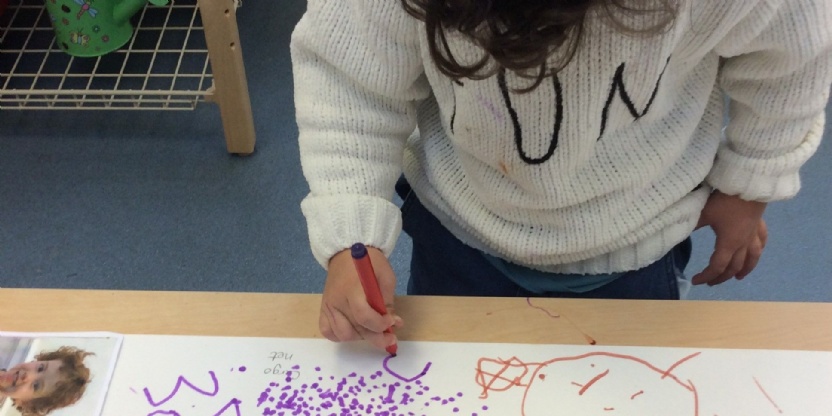 Last week in nursery we had a great adventure and put the spotlight on developing early writing skills.
"We're going on a cone hunt, we're going to find a big one! It's a chilly day, but we're wrapped up warm!"
Our lovely Little Crackers really enjoyed hunting for treasure; balancing on logs, kicking leaves, sliding across ice and squeezing through sticks, then climbing on rocks, trudging across mud, jumping over logs, scrambling through the net, until finally they found their Autumn Treasure: five fabulous fir cones!
Once back inside, the children worked together to create a super storyboard, recalling and recording their version of the Autumn Treasure Adventure – activities that encourage, develop and support writing skills from a very early age.