Phonic Fun For All At Little Crackers!
07 Dec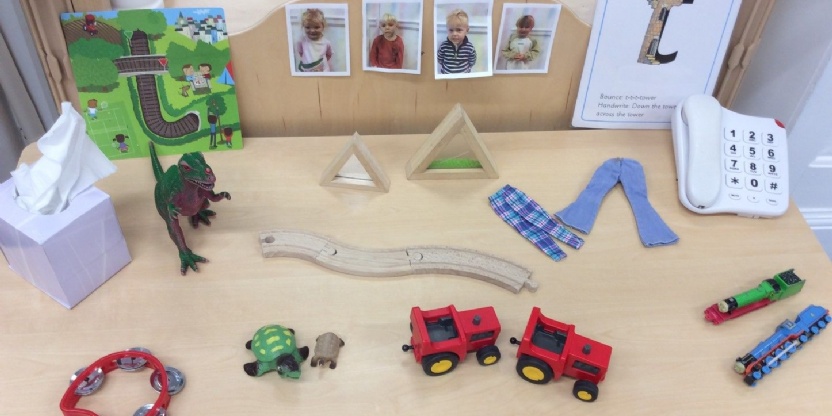 Our Little Crackers had plenty of phonic fun when they explored the letter sound t t t.
They mixed playdough with tea which smelt terrific, they made tracks with the trains through the paint, and collected all sorts of things that started with the t sound. The children then had a tremendous time taking turns to choose objects to ride in the train - it's not often you find a tiger, a tortoise, a turtle and a tree, all travelling together across the nursery floor! It was totally tip top fun for them all!