Filming Our Nativity Was So Much Fun
11 Dec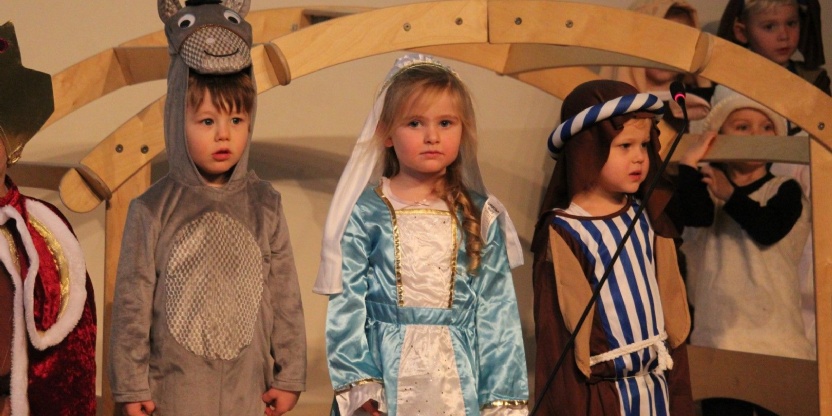 What fun the children had filming the nativity play and we can't wait to share the finished film with parents.
This year Nursery performed 'A Bundle of Joy', a story of about Grumble, a very grumpy donkey. The children really enjoyed learning all the songs and dances that help tell the story of the birth of Jesus and Grumble's realisation that life isn't so bad after all.
Filming took place in the school hall and we couldn't resist sharing a few photos to give you a sneak peek of their wonderful production.
A huge well done to all!