Ice Exploration Was Freezing Fun
14 Jan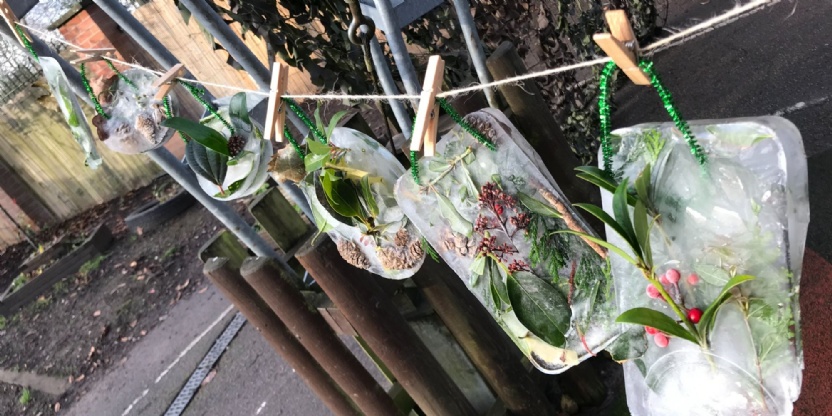 Last week's chilly temperatures were a super opportunity for the children to develop their understanding of the world.
They wrapped up well and went on a frosty cold nature walk to collect interesting leaves to make hanging ice-sculptures. Back in Nursery everyone enjoyed arranging their treasures in different moulds, before they were frozen over the weekend.
Then this week when the sun came out we hung them outside to watch what happened when the sun shone through them. We left some out overnight and looked at them again the next morning.
Our ice exploration was fantastic, freezing fun!