New Little Crackers Jute Bags
29 Mar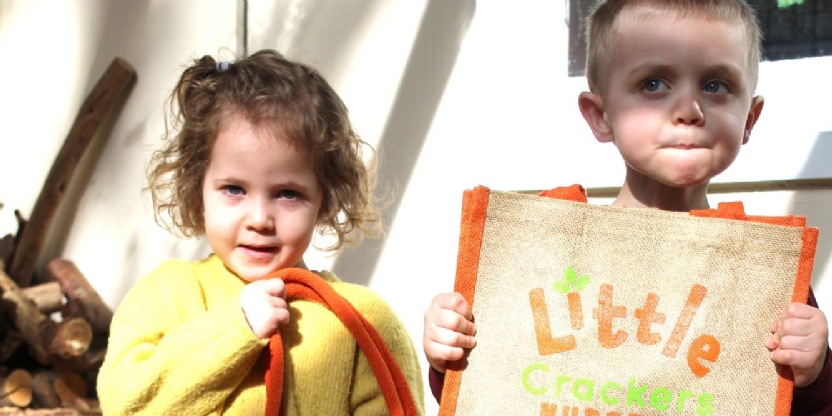 Our lovely Little Crackers are bringing home their Easter artwork and crafts, and a special handmade Easter card, in our brand new Little Crackers jute bags. In with the card and craft is also a letter with news of our nursery plans for next term and a tasty little Easter treat.
The woven reusable bag with its colourful Little Crackers logo is just perfect for collating and carrying around all you need. Whether you are off on a picnic, a visit to the soft play or a day out with your little ones, we hope it will prove useful at keeping essentials to hand.
We are delighted with the lovely bright design of the bags and hope that current and new nursery parents will like them too.
We would love to see them out and about, so please do share photos of your bag with you on your trips and visits this Easter and we will share them on our Facebook page.
A very Happy Easter to all our families and their little chicks!