Nursery Sports Day Was So Much Fun
22 Jun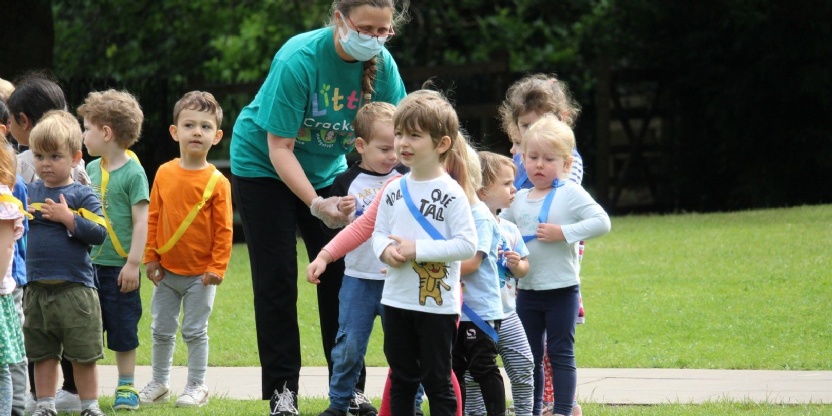 Our Little Crackers had a fabulous time at their Nursery Sports Day on Monday 21 June.
The children headed out to the front lawn excitedly in their teams with everyone ready to rocket down the course laid out on the front lawn. The determination and concentration on their little faces was amazing as they took on the challenges of the hoops, cones, hurdles and bean bags.
Miss Lois started with a warm-up to get everyone ready to run, and then they were off taking turns to run up and down the course. There were four teams in each race, the reds, greens, blues and yellows and plenty of staff on hand to encourage and support our Little Crackers as they flew up and down the tracks.
A great morning was had by all. A special thank you to our Nursery Team and to Miss Lois for organising all the fun.