Stay 'n' Players Get Creative With Paint And Glaze
21 Nov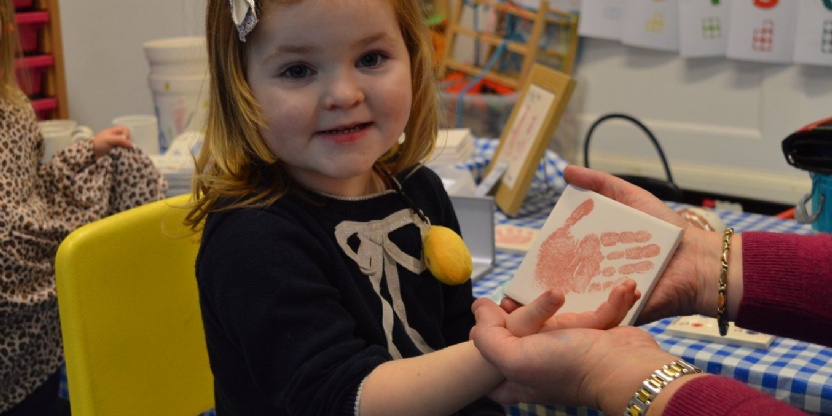 Little hands and feet were transformed into magical festive gifts at our Little Crackers Stay 'n' Play Paint and Glaze session on Wednesday 20 November.
Emma from Rugby based Paint and Glaze created some wonderful Christmas gifts with hand and footprints. Over 20 families joined us for the session and we even had some Crackley Hall pupils join their younger siblings to make their decorations. It was a lovely session making lovely memorable gifts.
The visit from Paint and Glaze is part of a programme of visiting activities at the group. To find out more about our upcoming activities, please visit www.littlecrackers.co.uk/stay-n-play
The next themed activity will be on Wednesday 4 December for the Christmas Party where there will be crafts, nibbles and a special visit a very important person!